Holiday decorating EXPLODED in 2020 – with folks more cooped up at home, they channeled their inner artist to add flair to holiday décor.
Trend experts expect 2021 to be another GREAT year for decorating, particularly to include themes like nature and sustainability and using recycled materials. (That doesn't mean wrapping your gifts in old newspapers! Instead, find fun ways to reuse things that bring a creative flair to your home).
Google searches for "sustainable Christmas" are up 117% over the past five years, according to Better Homes & Gardens (www.bhg.com). For all you barn lovers out there (or those of love the farmhouse / barn look) we thought we'd jump-start your holiday season with a few décor ideas that repurpose everyday items.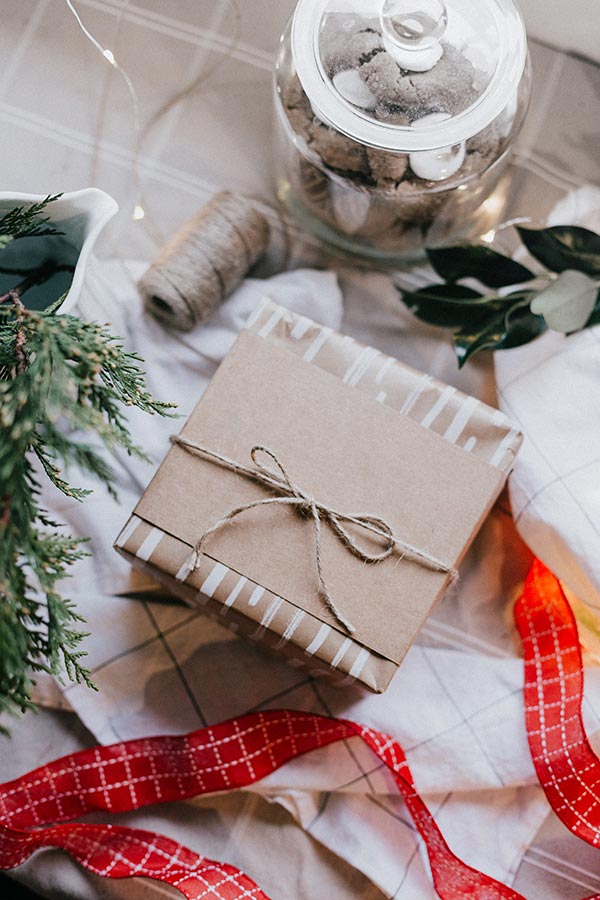 Wrap gifts with festive fabric, fabric ribbons, or twine. We like the rustic look of burlap, which can be paired with monotone colors—add red (or red/black gingham) as a nod to traditional Christmas decor, forest green for a hint at nature and the outdoors, or white/cream for a elegant-yet-rustic look.
Got an old wooden ladder in the garage or basement? Prop it up on a wall and drape blankets from your home staggered from the rungs (think red/green plaid patterns, creamy white against a dark wall, or a patterned throw). Don't fret if the ladder is old and paint-splattered—that just adds to the rustic, charm!
Mason jars make a great blank canvas for holiday décor. Fill them with small ornaments, pine branches, holly sprigs, fresh cranberries, or peppermint candies and use as a centerpiece or to dress up a deep windowsill or nook. Put the lid on to keep pets from trying to grab the contents, or use large jars open at the top to anchor tall twigs from your yard. (Add a small strand of battery-operated lights for evening enjoyment.)
Don't have that perfect table runner? Find a scarf or scrap fabric to line the center of your holiday table. If fabric scraps are uneven, drape them into waves or bundles so the edges don't show. Scarves can be similarly placed … let the fringe hang out or lay flat for fun!
Have extra fence planks or posts? Paint them white, add a face (use buttons for a 3-D effect or simply use a Sharpie to draw charcoal-like eyes and mouth). Grab a colorful knit hat or scarf and —hooray!—you've got a snowman you can prop up on the porch, nestle in a bedroom corner, or anchor in the entryway.
Embrace light—with the use of battery-operated candles. (We love the look of real flames, but as a timber-frame event barn, it's tough for us to promote live fire as an indoor option!) Arrange them in clusters (having 2-3 different sizes adds height and depth) and surround by natural pine boughs, pinecones. Weave holiday fabric or ribbon around and through to create your own centerpiece or mantlepiece.
If your address is a rural one, snatch a crazy tumbleweed from the winter winds and repurpose it into something pretty. Decorate it like a Charlie Brown Christmas tree—spray paint it white or red if that fits your décor—and use nature's "weeds" as a show-stopper this year.
We'll be keeping it simple in 2022 doing what we do best—offering a beautiful, natural barn space for family events like weddings, graduation parties, and family reunions. We'll be welcoming fundraisers, hosting trade shows, and inviting in nonprofit groups with the goal of keeping the "everyday" a little bit magical. Come see us!
Cheers to a wonderful holiday season!