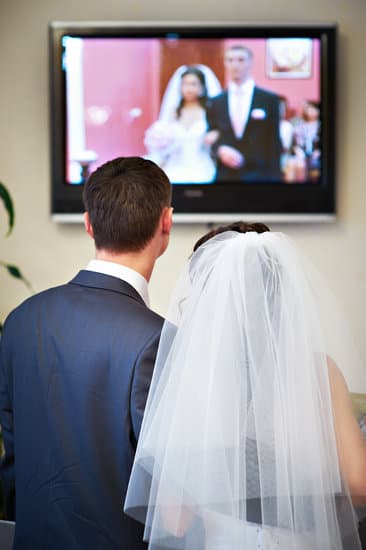 As a local event venue, we have been inspired by all the resourceful, original, and memorable events and weddings that took place in 2020. Everything from Zooming remote guests, to Twitter pictures of couples in gloves, masks and reschedule dates. Way to not miss a beat, people!!
So, what will 2021 look like? (Insert nervous laugh!) For starters, we have all re-learned what "extending grace" means, for ourselves and others. Your guests are wishing for nothing more than your happiness and success. Keep that in mind as planning gets underway. You cannot do everything, but you can do many things memorably. So this year, unlike any other, the pressure is off. Just like that – poof! Now, on to the fun of it.
Cool New Trends That Just Might Stick Around
Hybrid Events
Hybrid Events are becoming the next best idea. This model not only allows for an in-person gathering, but also includes virtual friends simultaneously, the best of both worlds. Concerned about the lifestyle habits or choices of a guest? Invite them virtually so your 80-year-old homebound Grandmother can safely attend in person. This is a great option if you're having a hard time reducing cannot manage to reduce your guest list enough to fit your venue's new health restrictions.
Breakout Areas
Breakout Areas provide options for a bit of separation if you need it. For instance, if your event is indoors, make sure there is ample space to spread your guests out to provide as safe an event as possible. The Barn at Kill Creek Farm has both available – we offer – indoor space and outdoor acerage. To promote a flow between indoor-outdoor spaces, we can add huge outdoor tents for your event, providing plenty of area to maintain safe distances.
Microweddings or Minimonies
Microweddings or Minimonies are basically what they sound like, smaller gatherings of 50 guests or less. This type of gathering can be done in so many ways, it's exciting! You may choose to have this smaller gathering exclusively for your reception, or stage multiple micro events that involve the entire wedding process at different times, on different days, and with different friend groups – providing an amazing experience for everyone!
Whatever you choose to be the best fit for you and your loved ones, know that we are all in this together. Cheers to you and yours in 2021!